Carbon neutral printers & MFP's
Are you looking to make your business more eco friendly?
As you consider how to become "greener" and more eco friendly or obtain sustainability credentials and accreditations, BAC Office Equipment can help you with a range of carbon neutral printing devices that also boost K-level security and fast print speeds to become a sustainable business.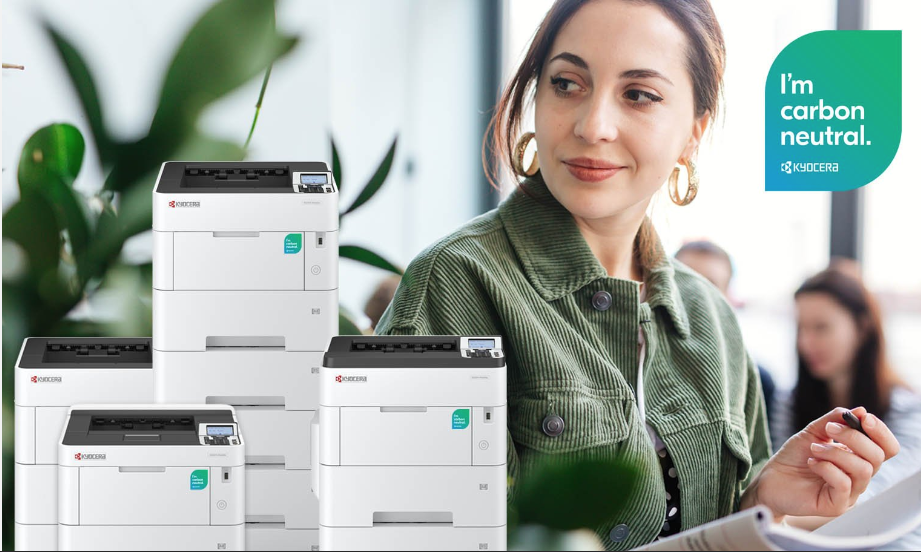 Did you know that your printers can be carbon offset?
BAC will carbon offset every device, plus the consumables they use over the lifetime of the product, through a simple bolt-on to the device purchase. This covers all elements of production, packaging, transportation, consumables. We close the loop with eco-conscious toner and device recycling programmes.

Carbon Neutral Managed Print Services
Demonstrating the carbon offset of your Managed Print Service is important for many organisations. This service will carbon offset every device, the consumables they use, plus engineer mileage for BAC services for the lifetime of each product.

Reassurance & Certification
We will offset your Devices or Managed Print Service with myclimate so you can demonstrate your carbon neutrality. A certificate of authenticity is available for all customers to demonstrate their investment and commitment to climate action.
Call us on 03450956468 today to find out how we carbon offset each Kyocera device and how BAC can help you move towards your suitability goals.