Focus on electronic content management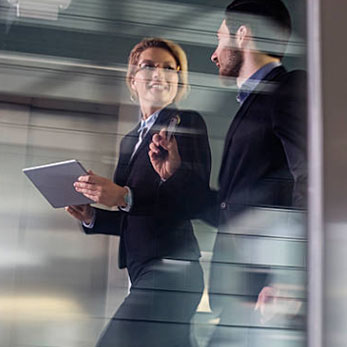 Wondering what happened to the paperless office? In many cases, organisations are still dealing with – and creating – a large amount of paper. And yet moving towards a truly paperless office has never been easier, or cheaper.
The thing that is important about switching to electronic content management is to do it in a planned and organised way. Simply telling everyone to stop printing things and keep all their files online won't solve the problem. You need clear organisation, easy processes and complete buy-in from everyone in your team, department or organisation if you're going to effect change in the most positive way.
How can electronic content management help your business?
There are several benefits to adopting a more paper-free approach to the way your organisation runs:
Increased productivity – staff are released from mundane data entry tasks and are able to focus on more business-oriented jobs. This improves productivity across the organisation.
Cost-reduction – although there will be an initial investment in the electronic content solution, you will see overall reductions in costs. That's because all your print, scanning, copying and storage equipment and software will be under the management of a single provider – one cost, one central place for support.
Integration – you don't need to start from scratch. Most good electronic content systems are compatible with existing software, meaning you should be able to get things up and running seamlessly.
Improved staff morale – no-one looks forward to hours of organising paperwork and adding information to an already slow and disorganised system. A faster, smarter and easier-to-use tool will improve morale in teams and across the organisation.
Better customer service – being able to capture, securely store and accurately retrieve information means you can provide a better service to your customers, whatever industry you're in. You'll improve efficiency, respond faster and give a better impression.
Where to get started – if you know that your organisation would benefit from a smarter approach to electronic content management, why not talk to us first for some help and advice? We work with businesses and not-for-profit organisations across the UK and Europe to help improve processes, introduce the latest technology and put together a solution that streamlines workflow and increases productivity. We'll handle everything for you – from your initial assessment to ongoing support and service. Just click the button to find out more.
Contact Us