Why you should be recycling toner cartridges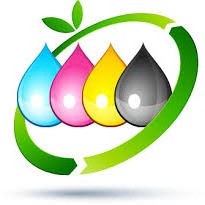 Toner cartridges are essential to the way we currently print, copy and manage documents – both in the office and at home. When they run out, it's easy just to throw the old cartridge in the bin and order some new ones. But at a time when we are increasingly concerned about waste and pollution, there are better ways of dealing with this problem.
Because they are made of different types of plastic, and contain ink that is potentially harmful to the environment, it's estimated that it can take several hundred years for a printer cartridge to decompose naturally. No business wants to have that kind of impact on the planet. So the best option by far is to choose to recycle your toner cartridges.
How easy is it?
It's actually incredibly easy. We operate a cartridge collection service which means you can book us to come and collect your cartridges and we will take them away from your business and send them out to an approved supplier for recycling. There are specialist companies that can refill and reuse your spent cartridges, reducing the need for new plastics to make new cartridges, and helping to reduce the amount of plastic and ink that gets thrown away.
Depending on how quickly you go through toner cartridges, we can provide a collection point for you, and you can contact us once that point is full. In the meantime, we'll make sure you have plenty of fresh cartridges so that your printers, scanners and copiers are never out of ink. That way, your business continues to run smoothly.
Talk to us about cartridge recycling
Because we work with large machines and dedicated toner suppliers, the collection and recycling process is influenced by the manufacturers we partner with. Larger cartridges are treated in a different way than small, domestic cartridges, which is why it's always best to recycle via BAC than through a smaller cartridge recycling company – they will often not take commercial cartridges.
The suppliers we work with have a serious commitment to reducing their environmental impact. We work closely with them to make sure we help you to make life easy whilst contributing to a healthier environment for everyone.
To find out more about our cartridge recycling service, click the button to get in touch.
Contact Us