How to Access PaperCut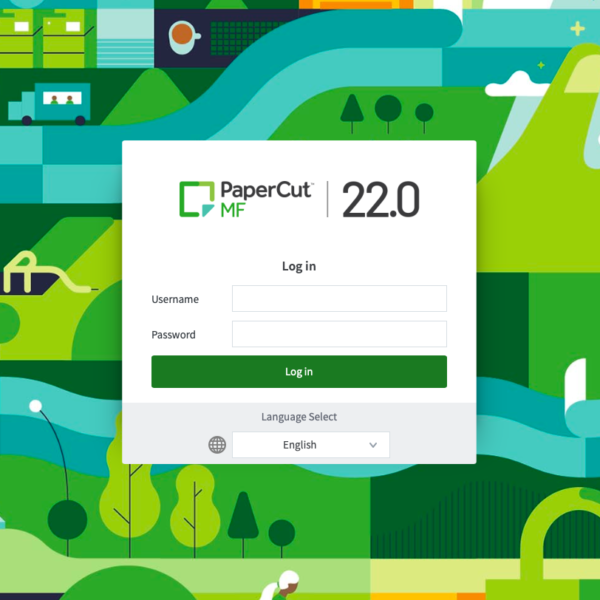 PaperCut is a popular print management software that allows organisations and individuals to efficiently manage and control their printing resources. Whether you're a business looking to monitor printing costs or an educational institution aiming to promote responsible printing practices, PaperCut can be a valuable tool. In this blog, we'll provide you with a step-by-step guide on how to access PaperCut and get started with its features.
Step 1: Acquiring PaperCut
Before you can access PaperCut, you need to make sure you have the necessary software. PaperCut offers different solutions for various environments, including:
PaperCut NG: Designed for organizations and businesses that want advanced print management features.
PaperCut MF: Tailored for multifunction devices, this version offers print, copy, scan, and fax capabilities.
To acquire PaperCut, you can visit the official PaperCut website and explore the available solutions. Depending on your needs, you can choose the version that suits you best and follow the provided instructions to download and install it. Or you can contact an authorised dealer like ourselves at BAC Office Equipment, they will be able to scope out your organisation and give you options on the best version of the software for you. For more information on how we can help click here.
Step 2: Installing PaperCut
Once you've downloaded the appropriate version of PaperCut, follow these steps to install it:
Run the Installer: Locate the installer file you downloaded and run it. Follow the on-screen instructions to begin the installation process.
Choose Installation Type: During installation, you'll likely be prompted to choose between a fresh installation or an upgrade. Select the appropriate option based on your situation.
Configure Settings: Follow the prompts to configure settings such as the installation directory, administrator account, and database preferences.
Complete Installation: Once you've configured the settings, let the installation process complete. You'll receive a notification when it's done.
Again, as an authorised dealer we will help you with the installation process. We will hold your hand every step of the way and ensure that it is  implemented correctly within your organisation and also provide training for all of your staff on how to use it correctly.
Step 3: Accessing PaperCut
After successfully installing PaperCut, it's time to access and start using its features:
Launch the Admin Console: Open a web browser and enter the URL provided during the installation process. This is usually in the format of "http://your_server_name:9191/admin".
Login: You'll be prompted to log in using the administrator credentials you set up during installation.
Explore the Dashboard: Once logged in, you'll be taken to the PaperCut admin dashboard. This is where you can manage users, printers, print policies, and more.
Step 4: Navigating the Admin Console
The PaperCut Admin Console is the control centre for managing your print environment. Here are some key features you can access and configure:
User Management: Add and manage users, assign print quotas, and control access to printers.
Printer Management: Add printers, configure print policies, and monitor print usage.
Reporting and Analytics: Generate reports on print usage, costs, environmental impact, and more.
Print Policies: Set up rules for duplex printing, colour printing, and other print-related settings to save resources.
Mobile and Cloud Printing: Configure mobile and cloud printing options for users on different devices.
Step 5: Learning and Troubleshooting
PaperCut offers a wealth of resources to help you get the most out of the software:
Documentation: Refer to the official PaperCut documentation for detailed guides on various features and troubleshooting tips.
Online Support: PaperCut provides online support through forums, knowledge bases, and user communities where you can ask questions and get help.
Training Materials: Explore webinars, videos, and tutorials provided by PaperCut to enhance your understanding of the software.
If purchased through ourselves we can offer online and, telephone and on site support if necessary. We will help you with any problems you may face and will answer any question you may have about the software.
Conclusion
Accessing PaperCut and harnessing its print management capabilities can significantly improve the efficiency and control of your printing environment. By following the steps outlined in this guide, you'll be well on your way to setting up and utilizing PaperCut's features to manage costs, promote responsible printing, and streamline your print infrastructure. Remember that PaperCut's official resources are your allies in this journey, providing comprehensive information and support whenever you need it.