Helping to build smarter workplaces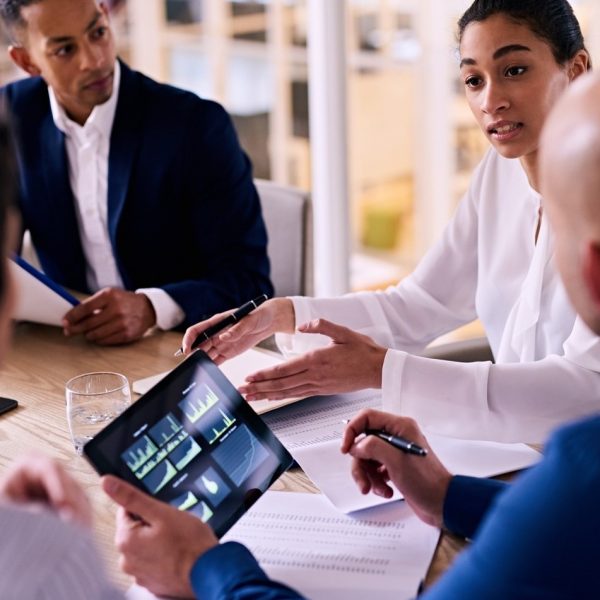 All good managers know that the more productive a department is, the more money is saved and the more positive the effect on overall profitability. The way to increase productivity is often to invest in smarter systems that reduce manual effort, leaving team members free to work on other key tasks.
According to one of our leading partner suppliers, Kyocera, there are several ways that poor productivity can hamper business growth – particularly around document and content control:
Additional team members are needed to deal with workflow overload
Staff members can get bogged down in everyday admin tasks
Poorly organised paperwork leads to a lack of visibility over key issues and projects
People are frustrated by antiquated processes, slow or poorly-functioning systems, and neglected paperwork that no-one wants to tackle
Old systems and cultural attitudes of 'we have always done it this way' get in the way of progress
Five steps to a smarter workplace
It's possible, without a huge cost to your business, and with a proven return on investment, to make your working environment a smarter, more productive place to be. And it can be achieved without taking lots of time out of your own role or anyone else's.
Analyse your current processes and methods of working with both electronic and paper documents. Include any manual processes that might be faster if automated, and look at your expenditure across the business on office equipment such as printers, copiers and scanners.
Ask your people about the tasks that take up most of their time – they are the best source of information. List those tasks that prevent people carrying out more important or productive work.
Look into systems and solutions that can help to streamline your workflow, reducing the time spent on tasks and maximising the time spent on more profitable activities.
Put a cost-benefit business case together and a programme for transforming your current manual processes into digitally-driven workflows.
Engage with your teams and departments to demonstrate how a new digital approach can benefit individuals and the organisation as a whole.
We can manage all these steps on your behalf – leaving you free to be more productive in your own working life. Our service starts with a clear understanding and assessment of your current practices and your requirements for change. That allows us to design a single solution, delivered by a single provider, that transforms the way you organise, store and manage documents and helps to reduce time wasted on manual tasks. We'll source, install, service and maintain your equipment so that everyone in your business can just get on with the job.
To get started on building a smarter workplace, click the button to get in touch.

Contact Us